Investable, High-Performing, Model Portfolios
for Investors and Advisers.
Choose a Portfolio Recipe that delivers high return, lower risk, and lower fees.
Compare over 200 investable Portfolio Recipes (also known as "model portfolios" or "investing algorithms"). Each Portfolio Recipe (updated monthly) shows the ETFs or funds to buy. Find your favorite using dozens of risk and return metrics going back 15 years.
Find a high-performing Portfolio Recipe.
Subscribe to Recipe Investing to invest in portfolios with higher returns, lower risk, and lower fees. Try a free subscription or the full version for $15 per month.
Top Tactical Portfolio Recipes through February 28, 2023:
| | |
| --- | --- |
| •   1-month total return: -0.8% | Defensive Bond (t.dbnd) |
| •   1-year total return: +24.5% | Quartile Sector Rotation (t.srqr) |
| •   5-year total return (annualized): +12.3% | Top 5 Sector Rotation (t.srt5) |
| •   10-year total return (annualized): +15.9% | Quartile Sector Rotation (t.srqr) |
| •   15-year total return (annualized): +15.2% | Quartile Sector Rotation (t.srqr) |
The 200+ Portfolio Recipes fall into three categories: Tactical Portfolio Recipes, Strategic Portfolio Recipes, and Managed funds.
For the full list of Portfolio Recipes and how to invest in each, Subscribe or Login.


Choose.
Use the Recipe Investing performance data, risk metrics, graphs, and scatterplots from one of our subscriptions to find a Portfolio Recipe you like.


Invest.
After Choosing a Portfolio Recipe, buy the ETFs or funds required to create your own portfolio that matches the Portfolio Recipe allocation. Get advice tailored to you, for the brokerage you choose.




Rebalance.
If the Portfolio Recipe you are invested in changes at the beginning of a month, buy or sell the specified ingredients to match the latest Portfolio Recipe allocation.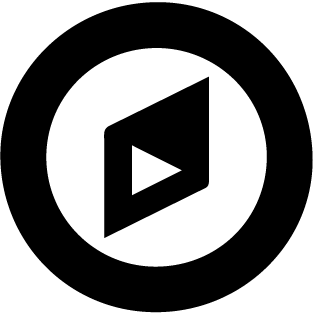 Investing

and

Rebalancing

help. Tailored to the brokerage YOU choose.
Be your own robo-adviser...
except with more choices, better performance, and more flexibility.
Build a high performing investment portfolio...
that you can manage yourself.
VizMetrics Free
Free access to 200+ Portfolio Recipes including tactical/dynamic algorithms and strategic/static allocation models.
Includes recipes inspired by a variety of approaches: Adaptive, Momentum, MVO, CVaR, Risk Parity, Sortino, Lazy, Browne, Fundamental, Dalio, Graham, Swensen, Faber.
1-year Portfolio Recipe comparisons with metrics and graphical analysis.
Also access the risk and return metrics for 100+ ETF portfolio ingredients.
VizMetrics Investor
Receive all the features of the Free Subscription, plus everything you need to invest using any Portfolio Recipe.
Percentage allocations and exact ETF ingredients for each Portfolio Recipe.
Monthly cut-and-paste rebalance instructions for all ETF Portfolio Recipes. Implement at your favorite brokerage.
10-year Portfolio Recipe comparisons with interactive risk vs. return scatterplots.
Downloadable spreadsheet with all Portfolio Recipe risk and return data.