Brokerage Comparison
How to choose a brokerage to use with Recipe Investing
To invest in a Portfolio Recipe, you can use any brokerage that allows you to buy and sell the exchange-traded funds (ETFs) or mutual funds which make up your chosen Portfolio Recipes. Most brokerages allow you to buy and sell a wide selection of ETFs with no commission (or low commission), so that is not a key factor in choosing a brokerage. But three features of some brokerages make it even easier to implement a Portfolio Recipe from Recipe Investing:
1. Percentage-based rebalancing
Question to ask: Can I buy and rebalance using percentage allocations? (instead of shares quantities)
Why this is useful: This handy feature allows you to enter a Portfolio Recipe's monthly allocation and then have the brokerage's trading platform tell you what you need to buy and sell to achieve that allocation. Then you can execute those trades automatically. For example, if a Portfolio Recipe's allocation for the upcoming month is 21.2% IWM, 40.8% TLT, and 38.0% SPY, then you could simply enter those tickers and percentages and rebalance with a few clicks.
Who offers this: M1 Finance, Interactive Brokers.
2. Fractional shares
Question to ask: Can I buy and sell fractional shares?
Why this is useful: This allows you to buy just a portion of an ETF. For example, if your Portfolio Recipe says to allocate 21.2% to the iShares Russell 2000 ETF (ticker: IWM) which costs $225 per share, then you should allocate $2,120 or 9.42 shares. But if you can't buy fractional shares at your brokerage, then you will need to purchase 9 shares (which is a 20.25% allocation) or 10 shares (which is a 22.5% allocation). This will affect your results compared to the published Portfolio Recipe results, but this is a minor factor with larger portfolios.
Who offers this: M1 Finance, Interactive Brokers, Fidelity, Robinhood.
3. Mutual Fund selection
Question to ask: Can I buy and sell the Mutual Funds used by my Portfolio Recipes?
Why this is useful: Several strategic Portfolio Recipes (with prefix s.) and three tactical Portfolio Recipes (t.srqr, t.srt3, and t.srt5) use mutual funds as ingredients instead of (or in addition to) ETFs. While most brokerages offer thousands of mutual funds, not all funds are available at all brokerages. And some brokerages (such as Robinhood) do not offer mutual funds.
Who offers this: Most brokerages have a wide variety of mutual funds, but the trading fees can vary from $0 to $49.99.
Brokerage Comparison for use with Recipe Investing:
Broker (link)
 ETF Selection for Portfolio Recipes?
Percentage-based Rebalancing? 
 Fractional Shares?
 Mutual Fund Selection for Portfolio Recipes?
 Best for...
 M1 Finance ↗

 ✔

 ✔
Using "Pies" feature

 ✔

 ✘

 Overall simplicity and flexibility
Interactive Brokers ↗
 

✔

 ✔
Using "Rebalance Portfolio" window in Trader Workstation

 ✔

Some ingredients for t.srqr are not available

 Advanced investors and advisers
Fidelity ↗
 

✔

✘

 ✔
"Stocks by the Slice"

 

✔

Existing Fidelity customers
Firstrade ↗

 ✔

 ✘  

 ✘

 ✔

Implementing the t.srqr Portfolio Recipe
Robinhood ↗

 ✔

 ✘

  

✔

✘

Mobile-only buying and selling
E*Trade  ↗

 ✔

 ✘

 ✘

 ✔

 
Merrill Edge  ↗

 ✔

 ✘

 ✘

 ✔

 
Schwab ↗

 ✔

 ✘

 ✘

 ✔

 
TDAmeritrade ↗

 ✔

 ✘

 ✘

 ✔

 
Vanguard ↗

 ✔

 ✘

 ✘

 ✔

 
Ally Invest ↗

 ✔

 ✘ 

 ✘

 ✔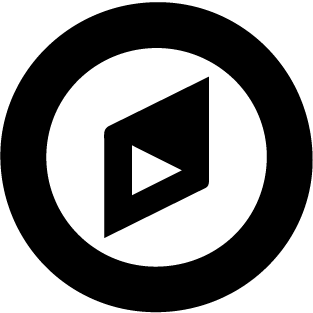 Investing

and

Rebalancing

help. Tailored to the brokerage YOU choose.
Disclaimer: We sometimes earn commissions when you click through the affiliate links on our website.
Get started building a high performing investment portfolio...
that you can manage yourself.